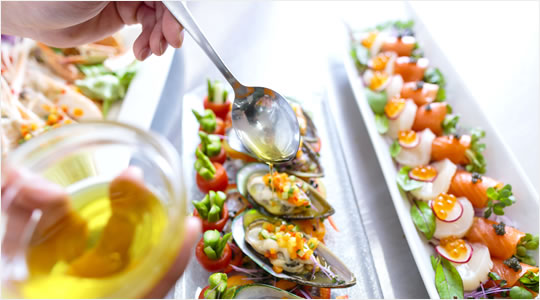 Our school is in Niigata, a beautiful region set amid sea, mountains and rivers, famous for rice and vegetables grown with our delicious water, and, of course, fish.
Niigata truly is the food treasury of Japan.
At our school you will learn to be a master chef capable of using a rich variety of ingredients in order both to display your international-standard cooking and hospitality skills for the benefit of overseas visitors to Japan, and to serve real Japanese dishes in foreign countries. At the same time you will learn to provide, in any setting, both fine Japanese cuisine and much-loved specialties from other culinary traditions.